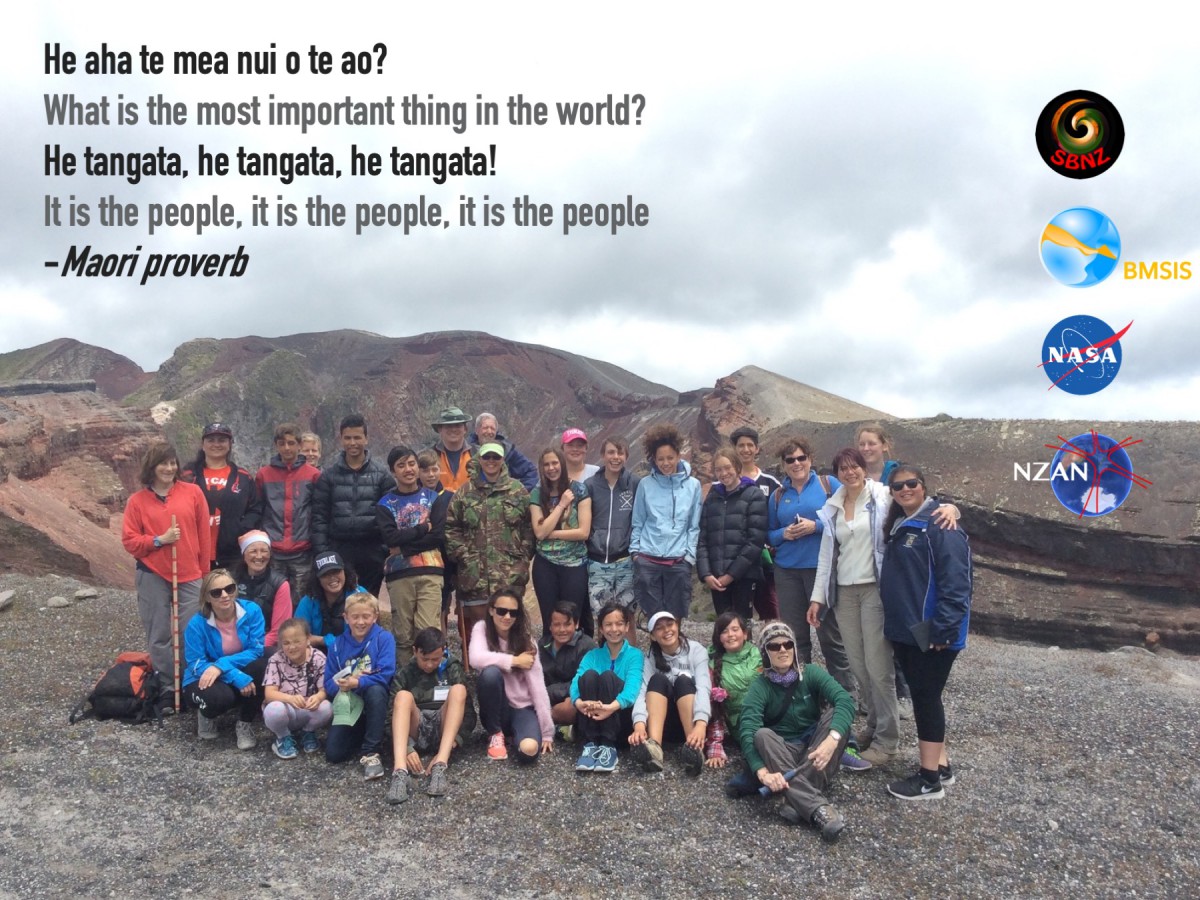 Spaceward Bound New Zealand for Youth is a novel, hands-on, field-based, 5-day, secondary school students
Astrobiology field trip designed to enhance the Earth and Space Sciences school curriculum.
Sign up to our newsletter to be the first to hear about future field trips.
Highlighting New Zealand's unique geologic features and associated flora and fauna, it explores questions related to life's origins and existence in extreme environments, here on Earth and potentially elsewhere.
The programme introduced technology used for space exploration, rarely accessible to secondary school students, and the rigorous methods used for scientific observation and discovery. Science learning experiences has been delivered using a Mātauranga Māori approach.
Spaceward Bound for Youth 2016 brought together 40 secondary school students, teachers and facilitators for a week of hands on learning about astrobiology in the beautiful setup of the Taupo Volcanic Zone.
The project was funded by MBIE's Curious Minds and realised in collaboration with University of Auckland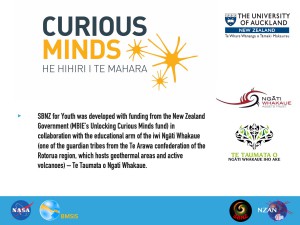 Deliverables: 
Employed a Mātauranga Māori holistic perspective to incorporating science into the knowledge base.

Offered an immersive experience that provided the students with different perspectives about our place in the Universe.

Encompassed both ancient and modern forms of knowing and enlightenment, and communicated about the Māori world, enabling young people to understand the significance of Māori as tangata whenua through the use of te reo Māori, Māori symbols, and learning experiences that focused on the environment (taiao) through the lens of atua Māori (guardians of the forest, sky, earth, wind, rain, storms earthquakes and volcanoes), pūtaiao (science) and hangarau (technology).

Supported the development of New Zealand's Earth and Space education curriculum for secondary schools and thereby indirectly encouraging university-level uptake of science.

Provided first-hand experience, helping to create opportunities to participate in activities relating to the international space industry and astrobiological and planetary science research

Enabled collaboration with top space and geo scientists from NASA and New Zealand.

Investigated extreme geological and biological environmental analogues to conditions on other planets and that postulated for earliest life on Earth.

Used astrobiology and planetary science themes to spark student interest and imagination in hands-on STEM activities in field and laboratory-style settings, including project planning and field equipment design and use.