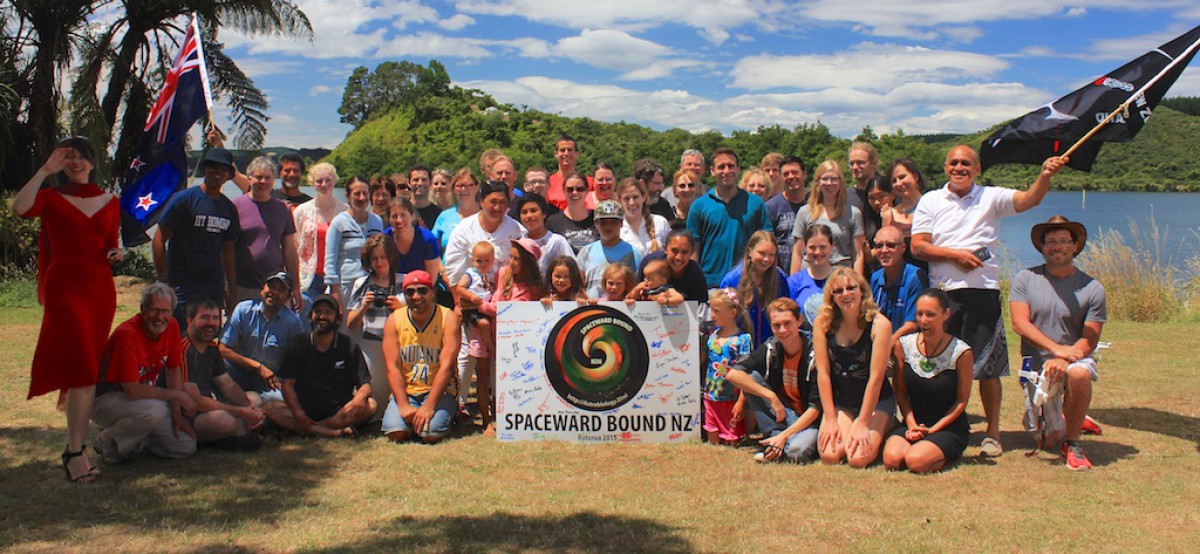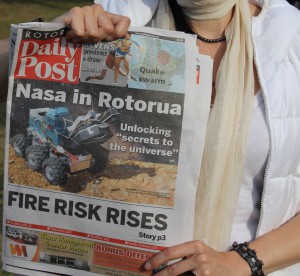 Partnering with NASA and incorporating speakers from all around the globe, NASA Spaceward Bound New Zealand 2015 was the first astrobiology research expedition that engaged local teachers and researchers, connecting them with the international community and
Promoting New Zealand as a world-class site for astrobiology research. 
The first NASA Spaceward Bound expedition to New Zealand brought together 50 scientists, teachers, students and facilitators for a 6-day expedition to the wonders of the Taupo Volcanic Zone in the central North Island.
NASA Spaceward New Zealand 2015 was organised with sponsorship from University of Auckland and AUT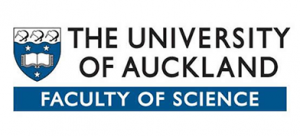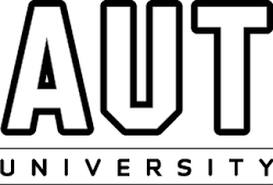 in partnership with the Royal Astronomical Society of New Zealand and Blue Marble Space Institute of Science,
and support from Eagle Technology, Group, GNS Science, Maori, Tourism, Mars Society New Zealand, ESSE – Earth and Space Sciences, KiwiSpace Foundation, Mars Society Australia, NASA Ames, the Romanian Space Agency and the SETI Institute
Spaceward Bound New Zealand consisted of 6 days of field trips, talks and keynote presentations by New Zealand university staff and graduate students and NASA scientists. It included inquiry-based field work, supported by local universities and experts from both within New Zealand and international organizations. Fifty scientists, educators, teachers and students attended Spaceward Bound New Zealand 2015. Visitors and locals also participated in various activities at the headquarters and at field sites at geothermal locations, the Tongariro volcanic crossing and the active volcano at White Island. A public event using a drone and rover attracted about 200 people and was held in Rotorua, a present-day geothermal field upon which a modern city has been built.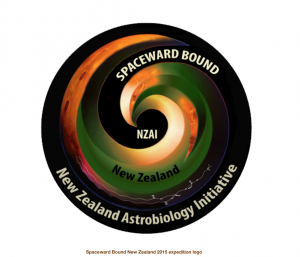 Deliverables: The expedition, besides being an excellent networking opportunity, promoted New Zealand as a significant astrobiology field research location, supporting the development of the New Zealand secondary schools education curriculum, but also encouraging university-level uptake of science related to astrobiology. Although astrobiology-related knowledge is taught in places as part of the Earth and Space Sciences Secondary Curriculum, until Spaceward Bound New Zealand 2015, there had been no national effort to integrate this field at educational and scientific research levels.