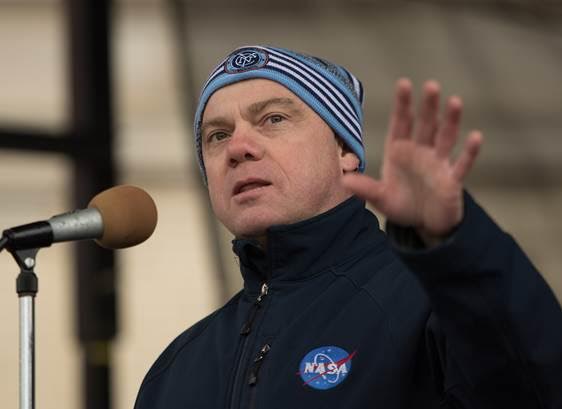 After being our featured speaker at New Zealand's first astrobiology conference in June 2018, Dr Mitch Schulte returned to New Zealand in September 2018 to teach students from Oxford School in Canterbury about Mars, as part of  Synergies in Space Mission to Mars project. 
In his short time visiting New Zealand twice in 2018, Dr. Schulte supported astrobiology and NZAN, talking to thousands of students and public across New Zealand introducing astrobiology and Mars research. His appearances included University of Canterbury, Space Place at Carter Observatory, Massey University, radio, schools in the Lower and Upper Hutt, Roslyn School, Ross Intermediate, Freyberg School, Russell Street School, Palmerston North, and Victoria University of Wellington.
Mitch Schulte has an A.B. and a Ph.D., both in Earth & Planetary Sciences from Washington University in St. Louis, Missouri. At NASA since February 2011, Mitch is a Program Scientist with the Mars Exploration Program (MEP) and the Planetary Science Division (PSD) in the Science Mission Directorate at NASA Headquarters in Washington, DC. As a Program Scientist, Mitch is responsible for and manages the science content of NASA Mars missions. Currently, he oversees the U.S. contribution to the Mars Organic Molecule Analyzer (MOMA) instrument on the European Space Agency/Roscosmos ExoMars rover mission and serves as the NASA science liaison for the mission, scheduled to launch in 2022, and NASA's Mars 2020 Perseverance Rover mission. He also leads Mars Research and Analysis for MEP, manages the Mars Data Analysis Program, and serves as a discipline scientist for other PSD programs, including Exobiology and Habitable Worlds. 
Mitch is a member of the US Advisory Committee on Scientific Ocean Drilling and the Interagency Working Group for Ocean Exploration and Characterization for the US Office of Science and Technology Policy, a Senior Editor of the journal Astrobiology, and a member of the advisory board of the Big Questions Institute at the University of New South Wales in Sydney, Australia.
As a researcher, Mitch has focused primarily on understanding the geology and geochemistry of hydrothermal environments and the microbiological life that inhabits them, with extensive field experience in deep sea hydrothermal vents, Yellowstone National Park, Iceland, and ophiolite terrains in Northern California. He also is interested in biosignatures and life detection in ancient Earth and extraterrestrial samples, with field experience in ancient microfossil sites in western Australia.