On Apple store only
Spacecraft 3‪D
NASA's Spacecraft 3D is an augmented reality (AR) application that lets you learn about and interact with a variety of spacecraft that are used to explore our solar system, study Earth, and observe the universe. Using a printed AR Target and the camera on your mobile device, you can get up close with these robotic explorers, see how they move, and learn about the engineering feats used to expand our knowledge and understanding of space. Spacecraft 3D will be updated over time to include more of the amazing spacecraft that act as our robotic eyes on the earth, the solar system and beyond!
Mission to Mars AR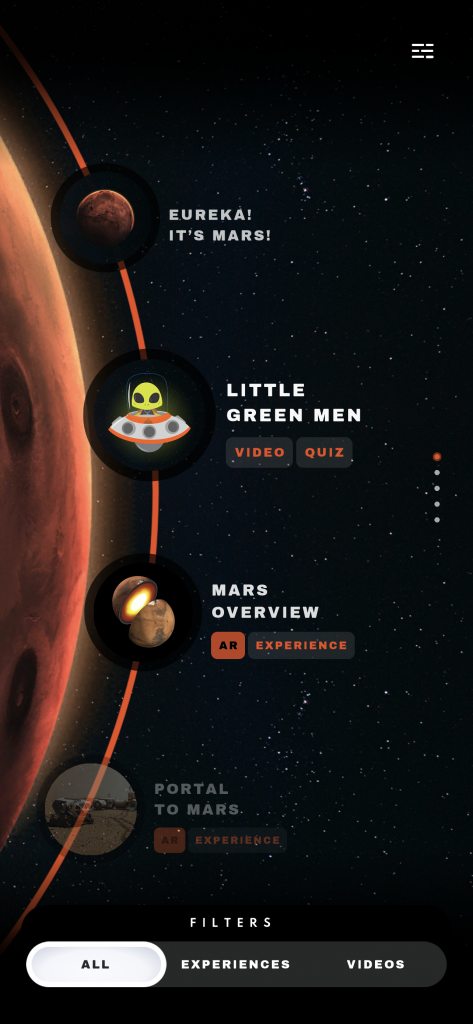 Free download and learn about Mars in your own home with this excellent app developed by the Smithsonian with NASA.
On Apple Store and Google Play
Spacecraft AR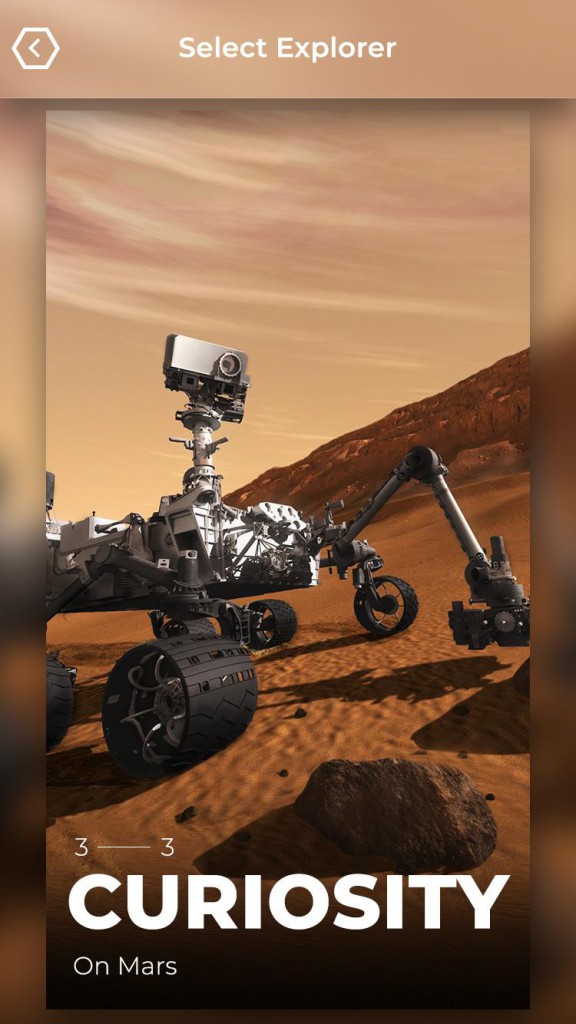 Created by NASA's Jet Propulsion Laboratory, this stunning educational app uses native mobile augmented reality to bring spacecraft explorers from across the solar system to whatever space you're in. Find a flat surface and view interactive 3D models right in front of you, scaled to table-top size or in their true-to-life proportions. Take pics with the spacecraft in your favorite environments, and explore detailed info about their fascinating missions.
Be a Martian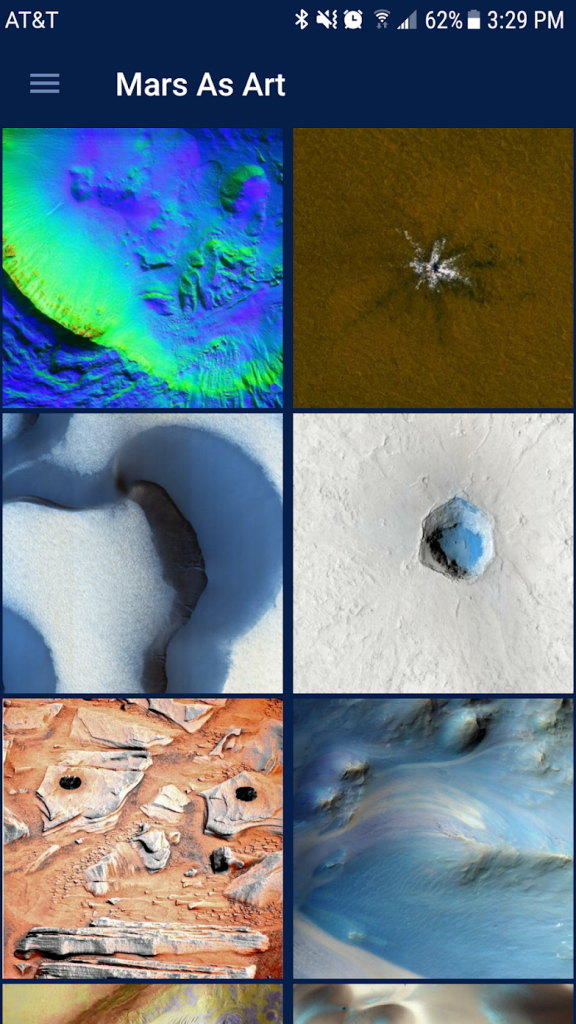 The NASA Be A Martian app lets you experience Mars as if you were there yourself! Take part in discovery on the Red Planet, view the latest images and videos, and get up-to-the-minute news.
NASA Selfies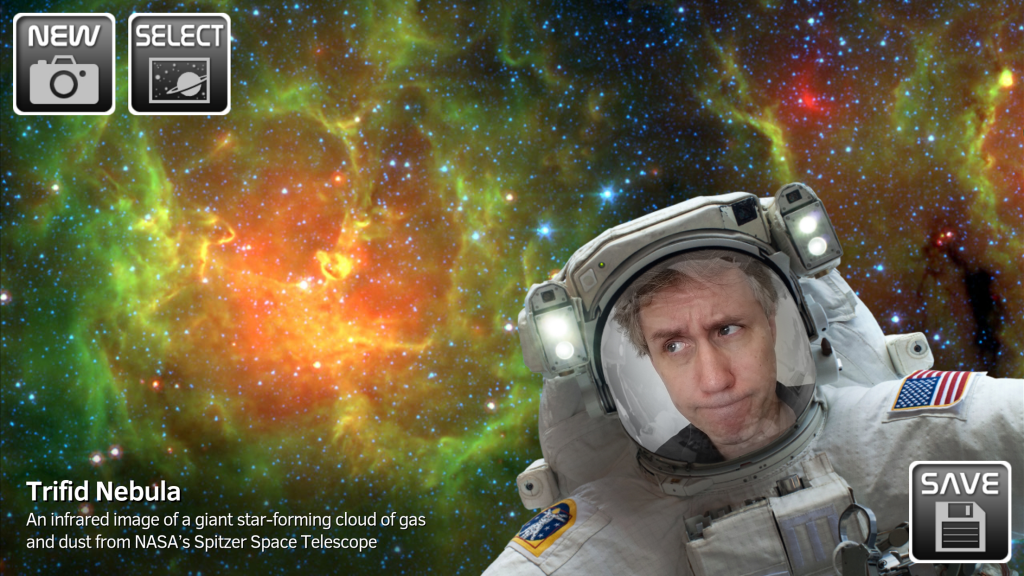 Create your own selfies from outer space! NASA Selfies lets you put your photo in a virtual spacesuit in front of some of NASA's most captivating space images. Share these space selfies on social media, and learn about the science behind the pictures.